This machine is not available anymore.

We hope one of the following machines fits your needs: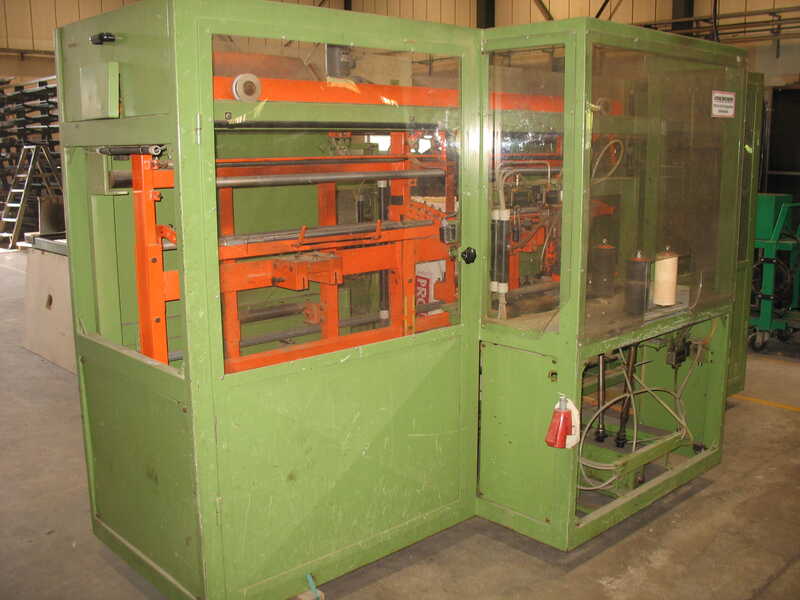 not available
Опис
Shrink Foil Packing Machine
make Fischer
type SFV 100

shrink foil line for polyethylene shrink foil

size range:
length 1300 - 6100 mm
width max. 300 mm
height max. 180 mm

foil roll width max. 1000 mm
roil roll diameter 350 mm
foil bags from 35 my bi-axial polyethylene shrink foil

feed max. 40 m/min. (depending on the foil used)

400/230 VAC
3 phases N
50 cycles

compressed air consumption 250 N l/min.
average power consumption between 10 - 18 kW (depending on foil and thru feed speed)

2 parts, total weight approx. 2200 kg
1. part approx. 3500 x 1600 mm (LxW)
2. part approx. 3600 x 1400 mm (LxW)

description taken from leaflet – without engagement!